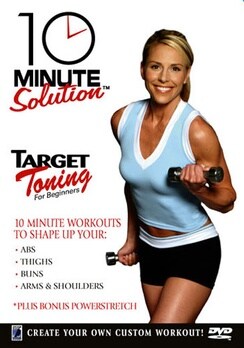 Studies have shown that regular short workouts can be just as effective as less frequent longer exercise sessions. 10 MINUTE SOLUTION: TARGET TONING FOR BEGINNERS offers five toning segments: Abs, Thighs, Buns, Arms and Shoulders, and Bonus Powerstretch....
$8.34
More Information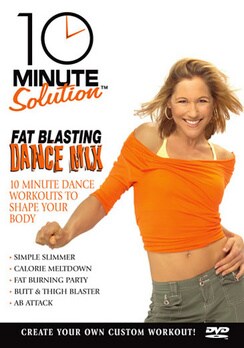 Instructor Jennifer Galardi leads viewers through several 10-minute dance routines designed to work the whole body in a short amount of time. Combined together, these hip dance moves are fun and effective, working the butt, abs, thighs, and more.
$10.39
More Information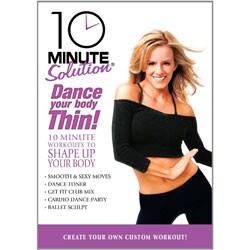 This dance-based workout offers a series of five different ten minute workouts, designed to be mix and matched, for a fun, full-length routine, or picked out individually, so busy people can squeeze short, invigorating fitness into their schedules. Segments...
$11.87
More Information